Longevity is the reward for living a healthy, joyful life.
The time to begin is NOW!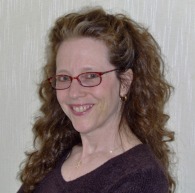 Dr. Nancy Livingstone

Dr. Nancy Livingstone
Holistic Chiropractor
1157 S. Robertson Blvd.
Los Angeles, CA 90035

310-274-1244

info@drnancylivingstone.com

Hours: Monday, Tuesday, Thursday
9:30am - 12:30pm; 2:30pm - 6:00pm

***NB: Beginning 9/1/17, Dr. Livingstone is on sabbatical in Massachusetts and is not available to take appointments at this time***
---
We offer a full range of health services, including a variety of Chiropractic techniques (see below), functional medicine assessments, nutrition & lifestyle advice, lab testing, and much more.

Our goal is to make sure you have all the energy and mental clarity you need to succeed in business, and the good health and peace of mind you need to relax and make the most of your time with your family and friends. And we really focus on giving personalized attention to your unique health conditions.

My particular specialty is about using gentle methods of Chiropractic and natural healing to manage autoimmune conditions, eliminate pain, develop better/more refreshing sleep, reduce stress and anxiety, and improve energy.


Services offered:
Chiropractic Techniques
-Activator Method - Advanced Proficiency Rated
-B.E.S.T.
-N.E.T.
-N.A.E.T.
-Applied Kinesiology
Functional Medicine Assessments & Treatment
Nutritional Consulting
Diet & Lifestyle Coaching
Bach Flower Remedies